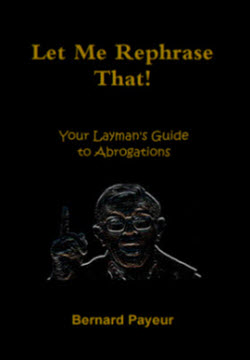 Contents
The Before and After Solution
Charity Becomes Compulsory
No More Mr. Nice Guy I
A Change of Direction
Safa, Marwa and the Religion of Abraham
Charity Becomes a Tax
From Curser to Pardoner of Jews
Providing for a Widow
Dying a Muslim by Doing What a Muslim Does
No More Mr. Nice Guy II
Indoctrination and War
A Blood-Money Conundrum I
From Killing Ten to Killing Two
Entering a House Other Than Your Own
Marriage is Good, Adultery Bad
From Whipping to Pardoning Slanderers of Chaste Women
Generalities about a Woman's Finery
Slave-Girls and Children Close By and You're Naked
Wives for the Messenger
The Prophet as Savior
They Also Carry Allah's Throne
Wages for the Messenger
The Reward of Beneficence
For the Prophet Only
Forgive and Forget is Not Allah's Way
That Sound You Hear
It Was Not a Weighty Message After All
Wishing Won't Make It So
Mouthing the Koran Was Not Good Enough
A historical and motivational context, as I have been providing in my books on the Koran is important in understanding the Message; but, perhaps even more significant is knowing what revealed truths (immutable facts communicated to a mortal by a god), as inconceivable as it may seem, have been abrogated i.e. repealed or modified by an ostensibly omniscient deity.
16:101 And if We replace a verse by another – and Allah knows best what He reveals – they say: "You are only a forger." Surely, most of them do not know.
Cover art is a rendition of a picture of George Burns from a poster for the 1977 Warner Bros. film "Oh, God!". Like the movie, I hope you will consider Let Me Rephrase That! a mildly irreverent but never gratuitous treatment of a reverential figure.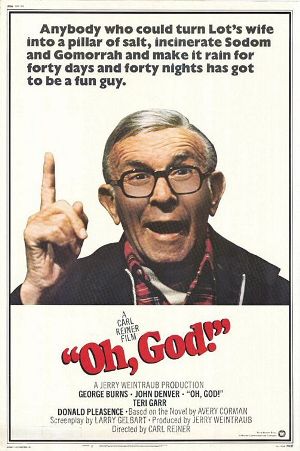 A Blood-Money Conundrum II
Wills and Testaments
Intoxicants
The Divorce Ransom and Marriage to an Impotent Man
He Said, She Said
The Manifest Victory
Myth of the Month of Revelations
Something for the Tax Collector
Brides For Believers
First, Kill All the Unbelievers
Hell Is for Those Who Love Life
The Bedouins Learn Their Lesson
No More Mr. Nice Guy III
Mercy for Adulterers!
Not All Poets Are Perverts
Evidence of a Master Copy of the Koran in Paradise
Abrogation and Genocide
A Declaration of War
...
Putting Words in God's Mouth
Appendices
...
Index of Abrogated Verses