Neda
Rest In Peace
January 23, 1982 – June 20, 2009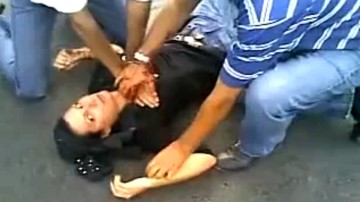 She lies in the Tehran street with her headscarf half-off, blood pooling around her jeans and white sneakers.
"Don't be afraid, Neda dear, don't be afraid," a white-haired man says desperately in Persian. Another man presses on her chest, trying to keep her alive.
Scarlet blood gushes from her nose and mouth and courses across her pale face. Men and women scream in horror as they realize she is dead or dying.
CAIRO — The Associated Press, Monday, Jun. 22, 2009
They hang them, and they shoot them in the street. Insecure men these Ayatollahs. Rest in peace Neda.
Bernard Payeur