Beyoncé as a Harbinger of Judgement Day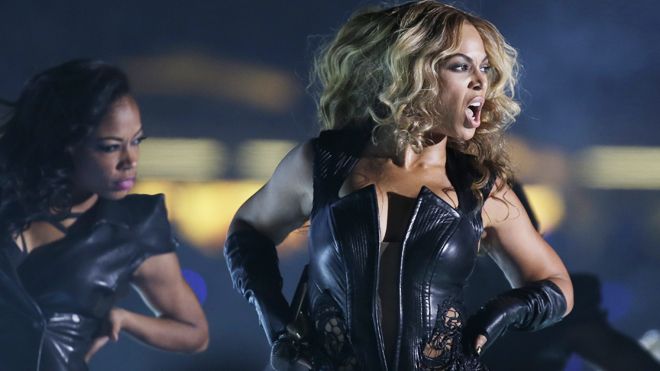 The Prophet said that the world would come to an end when women singers were everywhere. If he meant singers like Miley Cyrus and Beyoncé, entertainers with no shame and no class, then we could be in trouble.
Cyrus' youth and an unscrupulous industry may explain her scripted choreographed vulgarities, but I expected more from a grown up Beyoncé and a mother.
On Jan. 28, 1986, I watched with millions of others the space shuttle Challenger explode shortly after liftoff, extinguishing seven exemplary lives. Among the dead, models of decency, courage and devotion to duty, school teacher Christa McAuliffe and mission specialist Judith Arlene Resnik.
| | |
| --- | --- |
| Christa McAuliffe | Judith Arlene Resnik |
What kind of person would use the words of the controller when the shuttle blew up, to introduce a puerile obscenity, a song which includes lyrics where a girl insist someone make love to her until he turns her lights out, and pretend it is a tribute to the seven brave men and women who died that day.
Bernard Payeur